From the blog
This month marks two years since Third Coast opened our doors! Serving the Chicago needlepoint community (and beyond) has brought so much joy to our...
Christmas deadlines already?! For so many stitchers, the question is, "How?!" As the needlepoint industry continues to grow, finishers are still in high demand. Best-in-class finishing...
the shop
707 W Armitage Ave.
Chicago, IL, 60614
Wednesday 12:00 pm - 6:00 pm
Thursday & Friday 12:00 pm- 5:00 pm
Saturday 11:00 am- 5:00 pm
Sunday 11:00 am- 4:00 pm

Get directions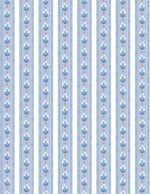 the shop
707 W Armitage Ave.
Chicago, IL, 60614
Wednesday 12:00 pm - 6:00 pm
Thursday & Friday 12:00 pm- 5:00 pm
Saturday 11:00 am- 5:00 pm
Sunday 11:00 am- 4:00 pm

Get directions