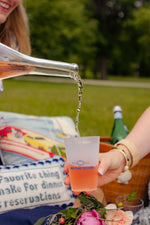 Our team is always looking to bring new teachers and designers to our shop and Chicago, and we are so excited to bring a talented instructor to the shop this summer.
We'll be extending a huge welcome to Jinny Barney McAullife of Stitch Style on June 9th and 10th for two classes and a one-day pop-up event! 
Jinny will be teaching two classes on some of our favorite canvases. One class on June 9th in the evening and one class on June 10th in the morning. After class on the 10th, Jinny will be staying around with her catalog of designs for you to browse and purchase. 
All designs during the pop-up will be 15%. They are some of our favorite designs and most of them include stitch guides -- a wonderful opportunity to flex your decorative stitching muscles!
Curious what else Stitch Style designs? Check out some of her other designs we stock here. 
We are excited to have you join us for a class, the pop-up, or both! As always, email us with any questions at hello@thirdcoaststitches.com.